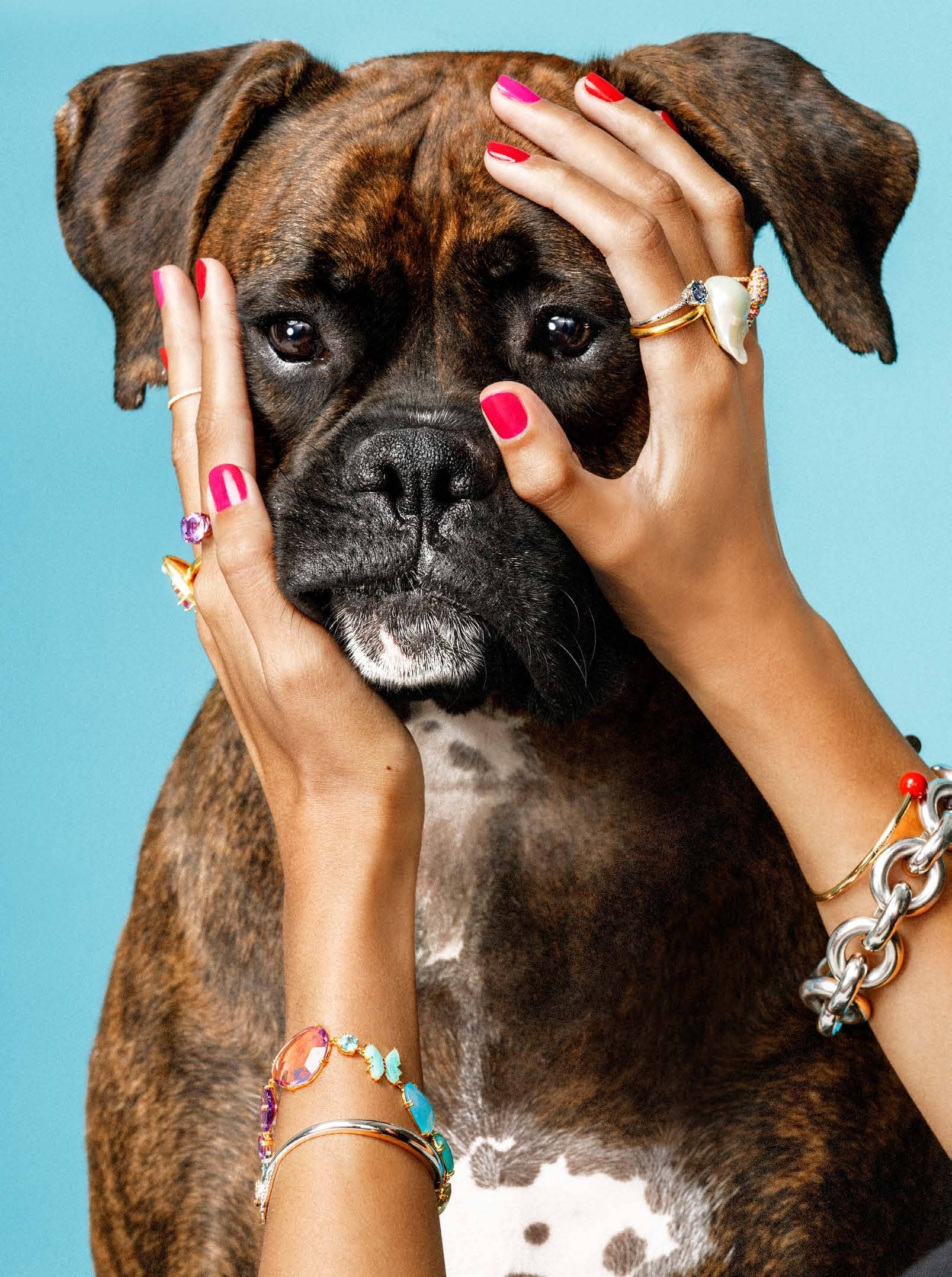 We don't know what we're more obsessed with: this smushy face or this modern (and very easy) take on the trendy gradient manicure.
Your turn: paint each nail with one of three different polishes in the same color fam (like hot pink, magenta,orange and red). And…that's it, you're done! Unless you insist on making it chip-free and extra shiny— then, layer on a long wear topcoat (Colorbar Plump It Up Top Coat).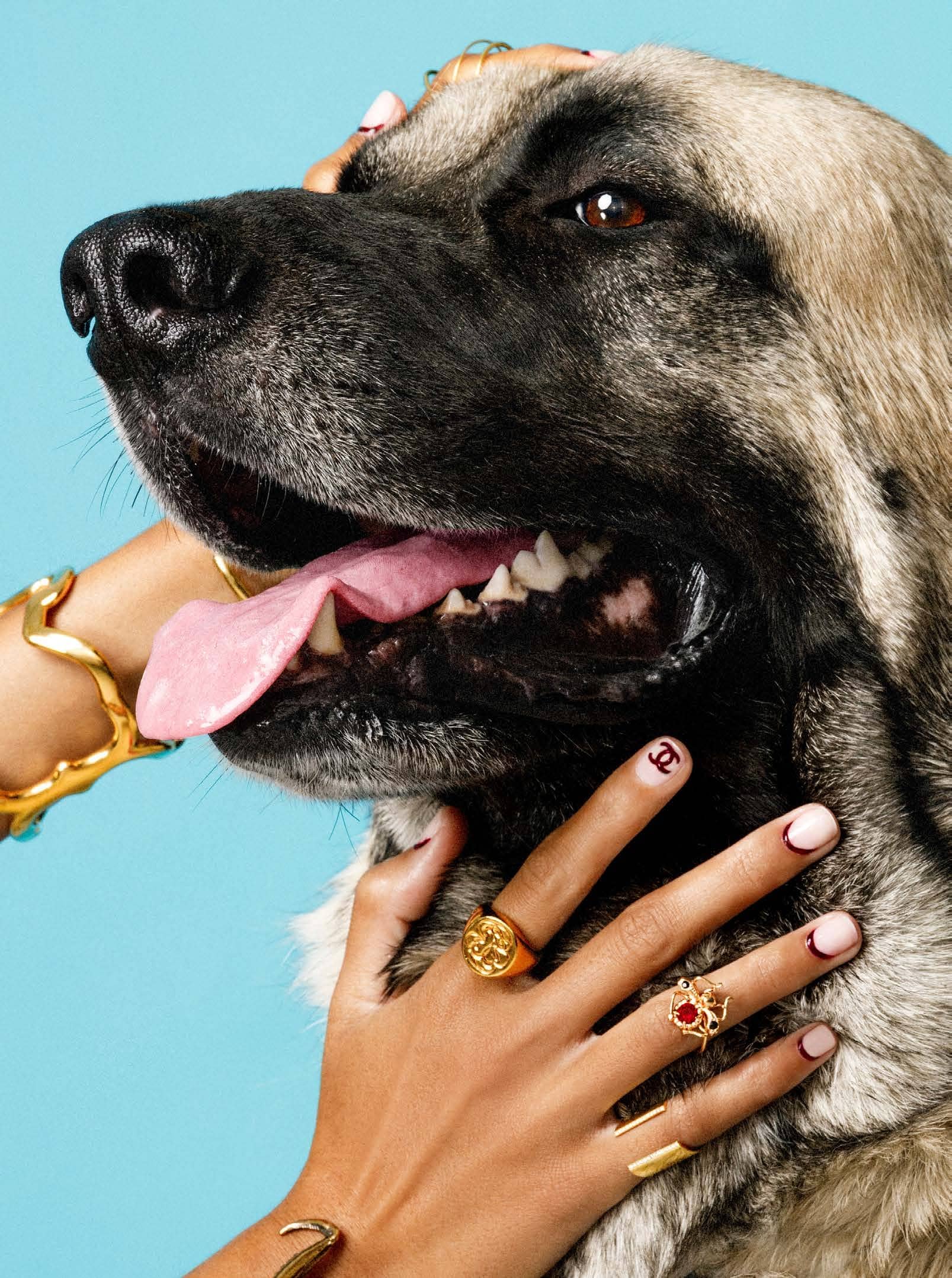 Fashion Nails:
German shepherd + gold accessories + Chanel nail art = the answer to all our problems RN.
Your turn: start with two coats of a sheer neutral (like O.P.I Nail Lacquer in Bare My Soul ). Once it's completely dry, use a striping brush and a deep red polish to paint thin lines along your cuticles (it's like a reverse French mani) and two interlocking Cs on your index fingers.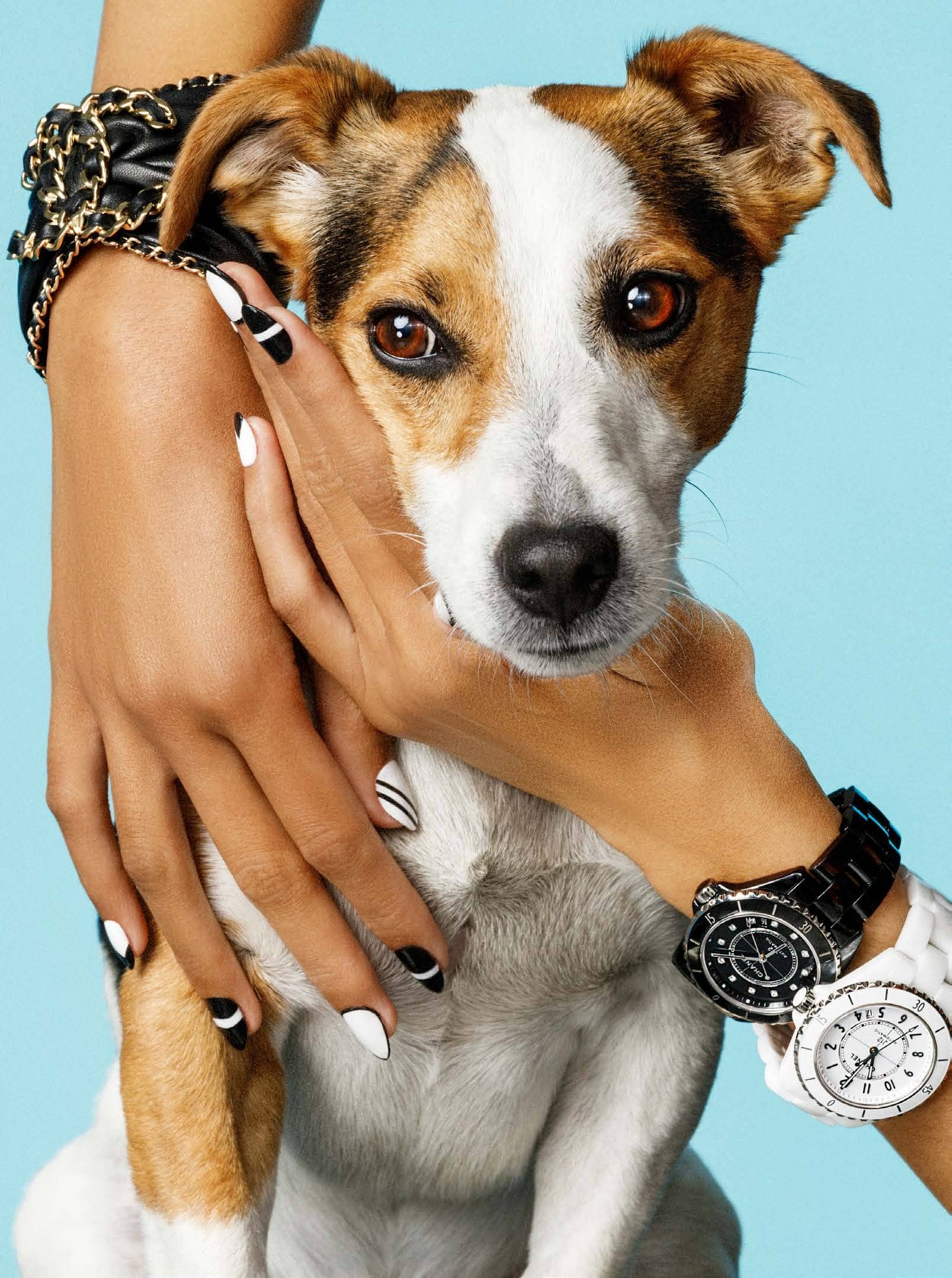 NOW FOR SOMETHING GRAPHIC!
Sure these nails are dope but this face…how can you look at anything but this face?!
Your turn: you've got two options:
a) get yourself a pack of geometric design press-ons, or
b) use black and white polishes and tape to freestyle your own patterns.
Bonus points for matching your watches and bracelet. You can try the latest Fossil watches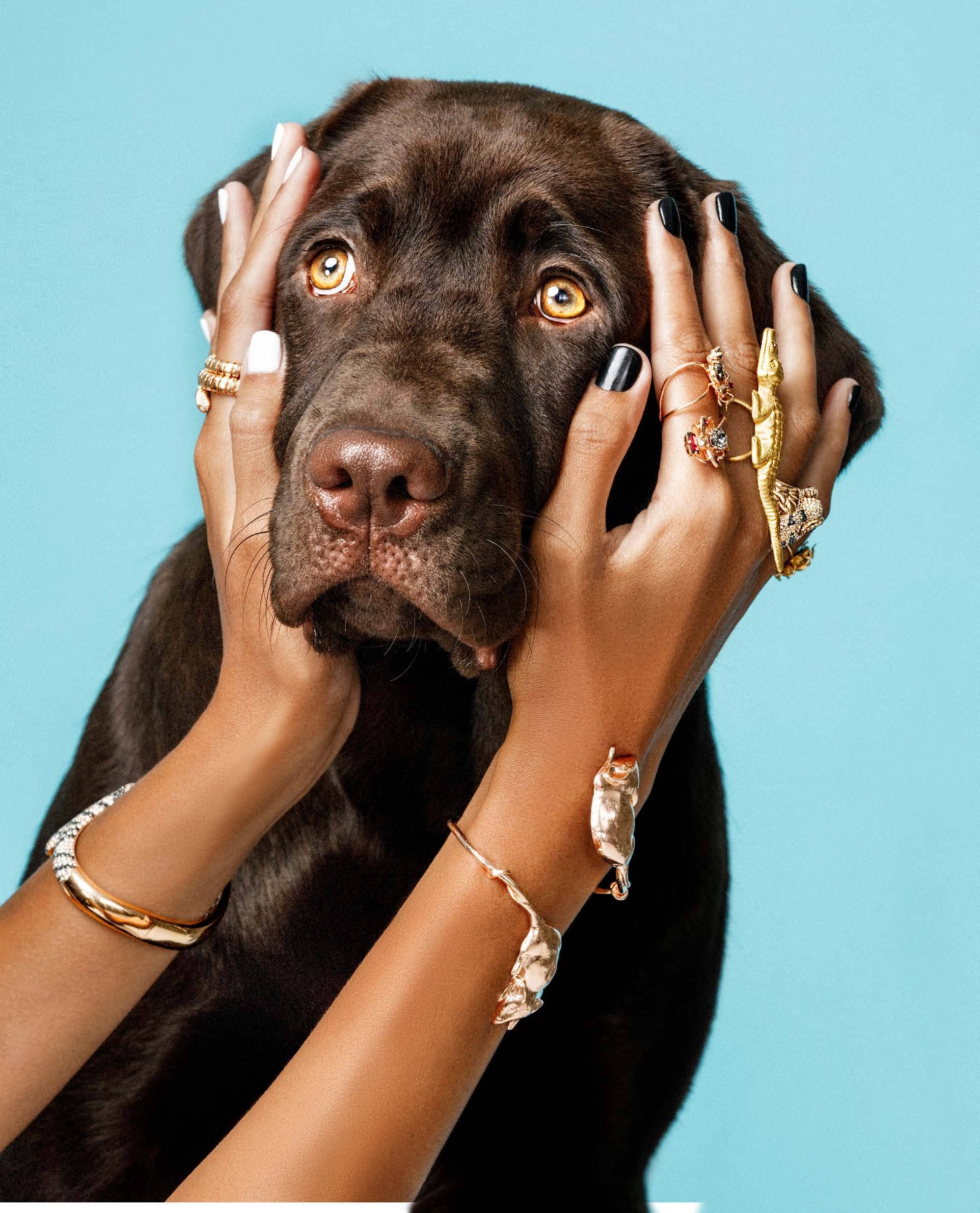 TWO TONES ARE THE BEST TONES
Literally cannot get enough of these good bois, or the idea of mismatched nails… because they just really match the general vibe, no?
Your turn: choose two contrasting polish colors (you can't go wrong with classic black and white, but combinations like blue and orange, or yellow and purple work, too) and use one per hand. Mistake-proof.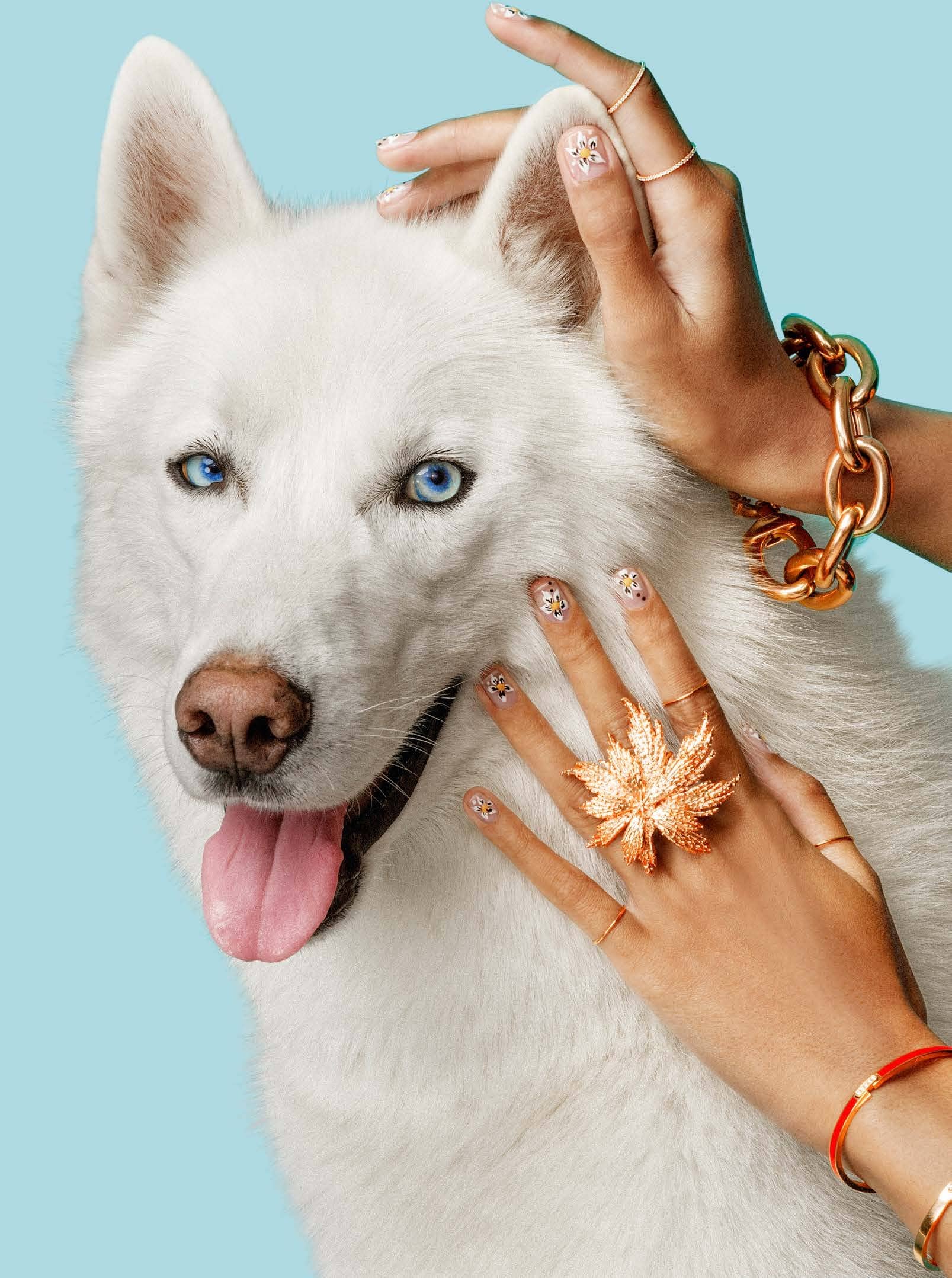 AND ONE FOR THE 'GRAM
Hello, and welcome to the over-the-top look for the over-the-top queens (you too, doge).
Your turn: nail-art stickers (amazon.in has a tonne of options) means you can be an ~artiste~ without having any actual skills. Just place them on bare nails or dry polish, and seal them in with a quick-dry topcoat. Slip-on some rings, and you've got yourself some high-quality IG content.